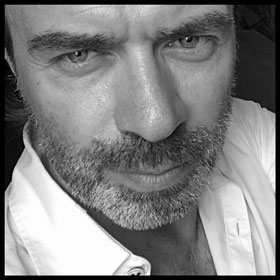 Jean Christophe Lagarde


Photographe
Paris — Marrakech
Jean Christophe Lagarde est un gars qui aime prendre des photos et les univers cinématographiques forts.
Son studio photo est situé à Paris.
Il aime les atmosphères imprégnées de force, de regards intenses et de sensualité.
Parfois à Paris, parfois à Marrakech il se nourrie de ces contrastes, ces lumières, ces cultures.
Ses couleurs préférées sont le noir profond, le bleu nuit et le rouge coquelicot.
Il pense qu'il faut vivre poétiquement, alors il fait des photos flous en noir et blanc de filles nues dans son studio parce que c'est beau.
++++++++++
I'm a collaborative dialogue, visionary thinking and a consistent creative integrity. My biggest motivation at the beginning of each project is the anticipation of the end result and its effect, I develop compelling work that sets us apart. I'm currently available for selected projects and collaborations.
Contact
+33 (0) 6 03 98 56 09
Jean Christophe shares his time between portraiture, fashion, commercials and fine Art.