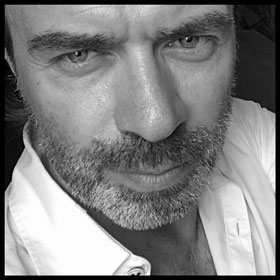 Jean Christophe Lagarde


Photographer
Paris — Marrakech
Jean Christophe Lagarde is a guy who likes to take photos and strong cinematographic universes.
His photo studio is located in Paris.
He loves atmospheres imbued with strength, intense gazes and sensuality.
Sometimes in Paris, sometimes in Marrakech, it is nourished by these contrasts, these lights, these cultures.
Her favorite colors are deep black, midnight blue and poppy red.
He thinks you have to live poetically, so he shoots blurry black and white photos of naked girls in his studio because it's beautiful.
++++++++++
I'm a collaborative dialogue, visionary thinking and a consistent creative integrity. My biggest motivation at the beginning of each project is the anticipation of the end result and its effect, I develop compelling work that sets us apart. I'm currently available for selected projects and collaborations.
Contact
+33 (0) 6 03 98 56 09
Jean Christophe shares his time between portraiture, fashion, commercials and fine Art.
Don't hesitate to contact me for your next photo shoot!
Contact