Miriam Odemba Tanzanian top model by Jean Christophe Lagarde Photographer.
Fashion photo shoot test with Tanzanian top model Miriam Odemba.
Photo test for a fashion series made with model Miriam Odemba.
I took great pleasure in photographing top model Miriam Odemba in my studio in Paris with designer Sébastien Payen's dresses.
Miriam OdembaJean Christophe Lagarde
Here is the result where the atmosphere of the shoot very relaxed and laughing gave beautiful photos.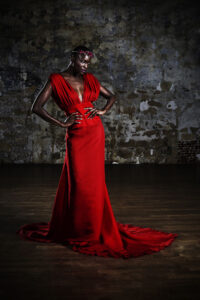 Miriam Odemba with Sébastien Payen's dress by Jean Christophe Lagarde